Coolrunner makes it possible to buy parcel labels directly from your order overview, use track-and-trace and let your customers choose package shop.
Description
Coolrunner is a Danish "postage portal", where many webshops can buy postage together, and thus achieve better prices.
It's free to create a Coolrunner account, you just pay an amount every time you buy a package label.
When you have an account at Coolrunner, you can use various carriers, including Bring and DAO.
See shipping prices and options here
.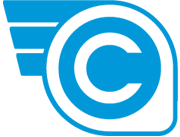 The integration is included (at no extra cost) in the following subscriptions
How to get started
Log in to your webshop
Tap "Settings" in the left menu
Press "Shipping methods"
Create a new shipping method and select the type "Coolrunner"
Enter your API information from your Coolrunner account