With Bambora you can accept many different payment types, including Visa/Mastercard/Dankort, MobilePay, ViaBill and many more.
Description
Bambora is a Swedish company offering payment solutions in several countries. The payment gateway solution can be set up to accept Visa/Mastercard, Dankort, MobilePay and other payment types.

NOTE! This integration currently only supports older "Bambora Online" accounts, and not "Bambora Checkout". If you are unsure which account you have and if it can be used in your webshop, please contact Bambora.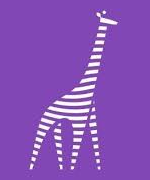 The integration is included (at no extra cost) in the following subscriptions
How to get started
Log in to your webshop
Tap "Settings" in the left menu
Press "Payment methods"
Create a new payment method and choose the type "Bambora"
Follow the instructions/guides to install Bambora in your new payment method