Apple Pay as a payment method - setup and help
It is possible to use Apple Pay as a payment method in your webshop through the following payment solutions:
QuickPay + Clearhaus
PensoPay + Clearhaus
If you use one of these payment gateways, you can activate Apple Pay in the gateway. (if you have ordered QuickPay through ideal.shop, you can contact us and ask to have Apple Pay activated and we will do it for you)
Next, you need to add Apple Pay as a payment method in your webshop. To do this, go to "Settings » Payment methods" and edit the payment method you want to add Apple Pay to.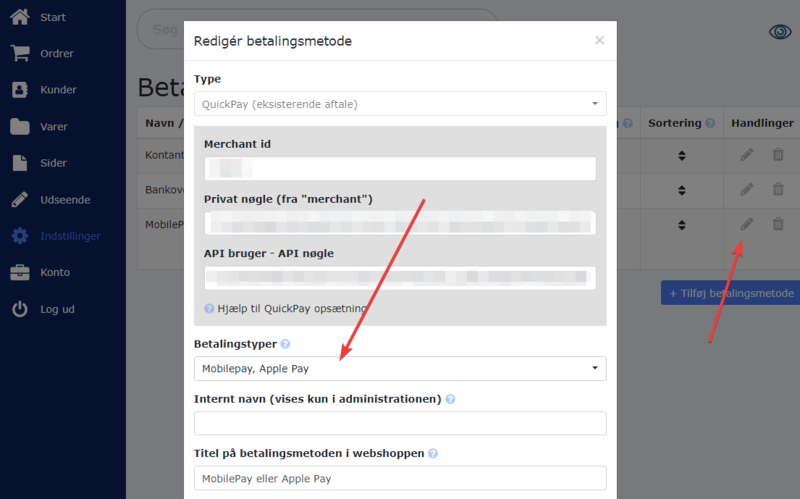 Notice Apple Pay will be hidden in the payment window if you try to place an order with a device that does not support Apple Pay
Therefore, it is important that you use Apple Pay on a payment method that also allows other types of payment - for example,
MobilePay
,
Google Pay
and/or debit cards.
If you create a payment method that ONLY uses Apple Pay and it is selected by a customer with an Android phone or iPhone without Apple Pay enabled, errors will occur.